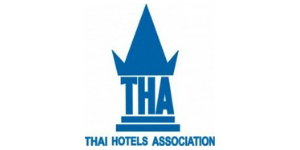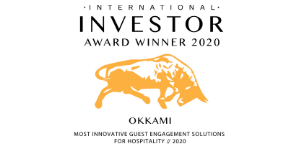 Contactless Express Check-in / Registration
Enhance your guests arrival journey with contactless pre check-in & registration! Collect all of the details you need from guests upfront and offer relevant upsells before arrival. Pre check-in is now available in your digital host app. Best of all our pre check-in service is available from multiple touch points including web, email and all communication channels connected to your account. Allowing guests to streamline their arrival with or without downloading an app.
Notifications & Promotions
OKKAMI's notifications and promotions feature is the perfect tool for your hotel to boost sales and hotel revenue. By using OKKAMI's backend system, hotels can easily create customized ads with attractive images and CTA buttons for both social media and for in-house guests. The hotels can create dedicated promotions based on date, time, audience, room type, and geolocation which will reach the guests that are currently present in the hotel area.
Mobile Key
Enhance the guest experience through self-service and personalization. From convenience and efficiency to sustainability and security, mobile key technology unlocks various advantages for both guests and hotel operators. Guests can now use their mobile device as a room key, giving them more control over their stay and providing safe access to guest rooms and public areas with keyless hotel entry.
Service Request via Live Chat
Don't have a hotel guest App? No worries! OKKAMI's new feature makes hotel services like housekeeping, valet, etc., bookable directly via the OKKAMI chat. Hotels can now include their services as part of the product's carousel or send them directly to the guests using the chat. This new feature will definitely encourage guests to interact more easily with your hotel staff and it is a perfect option for hotels that want to include a complimentary service to their existing App, or for hotels that don't have their own App.
Guest Fulfillment Requests
OKKAMI's guest fulfillment request system helps to bring transparency and accountability in service delivery to enhance guest experience and to achieve better operational efficiency. Using one dashboard for all departments to centralize tasks, check the current status of guest requests and give you a detailed view of the entire progress of the requests in real time.
Staff Ticketing Dashboard
OKKAMI's staff ticketing dashboard provides hotels with detailed information about guest requests and the ability to communicate instantly with the hotel staff. All tickets are created in real-time so that guest concerns and requests can be addressed immediately. Based on the ticket status, 3 levels of escalation can be set to ensure that no guest request or issue is missed out.
Digital Store Manager
OKKAMI's digital menu allows the hotel to digitize all of their onsite menus and enable the guests to order and pay online. Guests can place orders using the OKKAMI branded App or by simply scanning your QR code digital menu. Digital menus can be easily modified in real-time by adding, updating, or removing a product/service or can be tailored to the guest's specific needs.
Room Controls
OKKAMI's Room Control offers guests a greater level of personalization and allows them to control their room's temperature, lighting, television, sound, and other amenities via their smartphones. Guests will be able to set various preferences as per their needs, improving their enjoyment of the room and making it feel like home. Guests will also be able to personalize their room with technology that loads the most popular streaming media, sound effects, and lighting facilities available with just one click.
Providing hotels a better platform for the perfect guest experience.
We provide custom software development services in addition to completely managed in-room devices and downloadable guest app for iOS and Android.
Client Testimonials
We are very proud of the service we provide and stand by every product we carry. Read our testimonials from our happy customers.
OKKAMI provides solutions customized to meet your needs
Understanding your requirements and objectives is important to us. We listen and work together to create a truly unique and unforgettable experience.