Six Senses Rome Partners with OKKAMI to Provide a Contactless and Personalized Guest Experience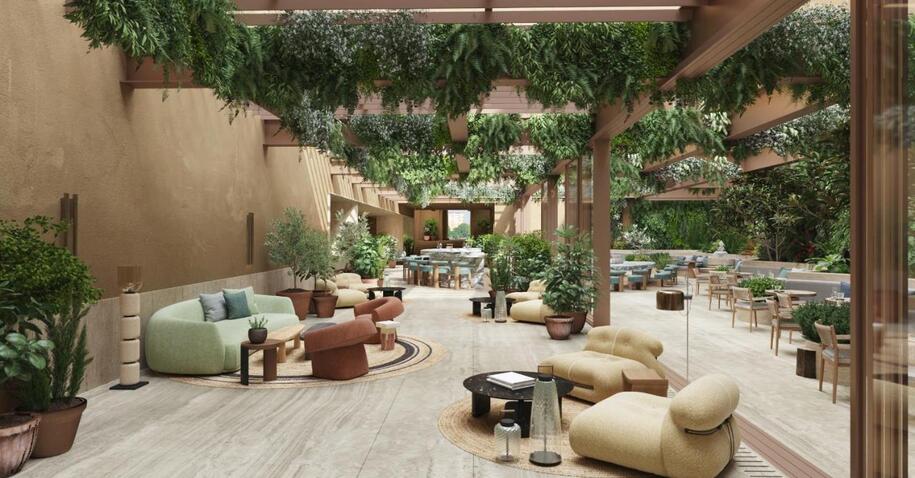 Six Senses Rome takes pride in being the first Six Senses property to grace the city center, and to ensure that their guests have a unique and personalized experience, they have collaborated with OKKAMI to provide guests with contactless services. Guests can access all the essential information and services of the hotel, including spa appointments, airport transfers, and booking activities, with just one tap on the Six Senses app.
In addition, The two exclusive Six Senses Rome suites have iPads installed in the room, with OKKAMI's integration with Lutron enabling guests to personalize the temperature and lighting in their room according to their preference. This feature offers a more customized and comfortable stay experience for guests. HubOS integration has also made managing guest requests easy for the hotel, enabling them to track all requests in one place, assign them to the appropriate department, and provide prompt services.
The partnership between Six Senses Rome and OKKAMI has created a user-friendly mode of communication, making it easy for guests to access all hotel facilities and services with ease while also optimizing hotel operations and improving guest satisfaction.
About Hotel 
Six Senses Rome translates this vision to offer both an escape and a sensory-rich journey for international guests and locals. Layered on to this are little rituals contrasting with the grandiose beauty of the Eternal City. From BIVIUM Restaurant-Café-Bar, the spot where all our paths cross, to a unique Rome-at-your-feet feeling on NOTOS Rooftop, and our take on the ancient art of bathing – all just steps away from historic landmarks and glorious works of art. The 96 guest accommodations include Double Rooms, Junior Suites, and one and two-bedroom Suites. With their calming vibe, they are the ideal base for taking in meaningful experiences, each one rooted in Italian heritage and Roman tradition celebrating epicuren discovery, culture, wellness, and spirituality.
OKKAMI provides a comprehensive hospitality platform which includes IoT smart room controls, guests & staff request management, unified Live Chat platform, and a powerful CRM. Our solution helps partners to enhance revenue centres, streamline operations, and connect with customers. Today, OKKAMI services over 45,000 rooms globally across North America, Europe, and Asia, and includes over 75+ integrations with leading hospitality vendors. OKKAMI also specializes in implementing touchless features such as contactless check-in/out, QR code menus, digital compendium and more.