OKKAMI announced as a recipient of the prestigious MarTech Outlook Award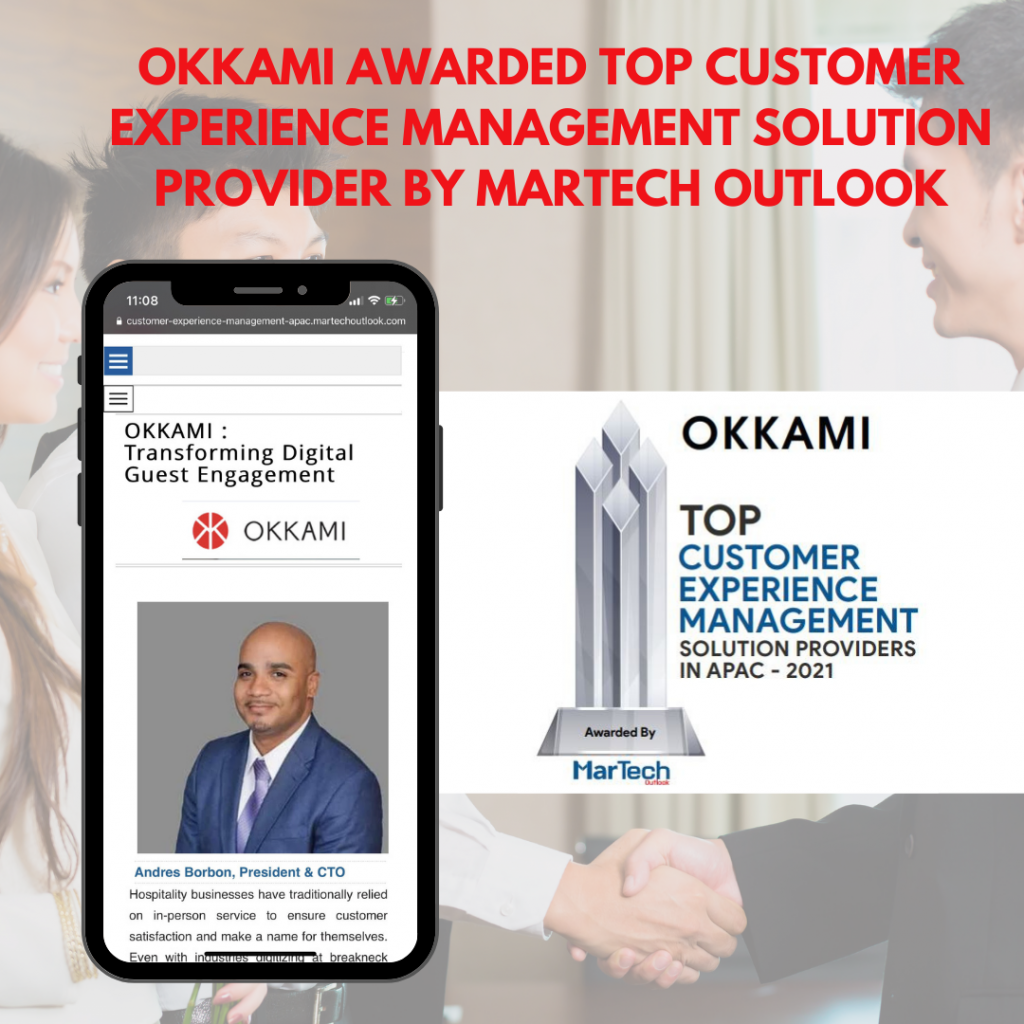 We strive every day in our goal to help hospitality establishments better engage with their guests, increase revenue streams and offer cost-effective solutions that are sure not only to please but also astonish!
We hope this award will hopefully inspire the hospitality industry to keep up the innovation. If you want more information on helping with digital transformation, please visit the link below.
OKKAMI speaks about Transforming Digital Guest Engagement
If you are looking for solution which can pull relevant guest information and support real-time verification, contact us.
About MarTech Outlook Award
Marketing Tech Outlook is an enterprise technology magazine. It is the go-to resource for senior-level Marketing leaders and decision makers to learn and share their experiences with products/services, technologies and Marketing technology trends.
About OKKAMI
OKKAMI is a digital guest engagement solution that is built specifically for the hospitality industry. It provides guests with contactless express check-ins and check-outs and room controls that enable them to control all room components without having to touch any buttons on the wall. OKKAMI offers hotel owners four unique pricing plans to choose from including the Starter, Essentials, Essentials Plus, and Pro packages.
If you are interested in finding out more about our guest engagement software, contact OKKAMI today for a demo.