The OKKAMI Essentials Package
The OKKAMI Essentials Package is ideal for a any service and hospitality provider who is looking to offer digital service to guest using an OKKAMI branded application.
Starter Package
Includes all of the items from the Starter Package
Live Chat Essentials
Digital Store Manager
Digital E-Menus
Notifications & Promotions
Request Management Dashboard
PMS Rooms Manager
The OKKAMI PMS room manager provides the ultimate reservation management system, allowing you to expand your brands distribution channels as well as manage your property's rooms, rates, and bookings with ease.
View Folio (PMS Interface)
The folio is the guest account or hotel billing system. If open, you can post charges and payments from guests, companies and non-staying guests to the folio system.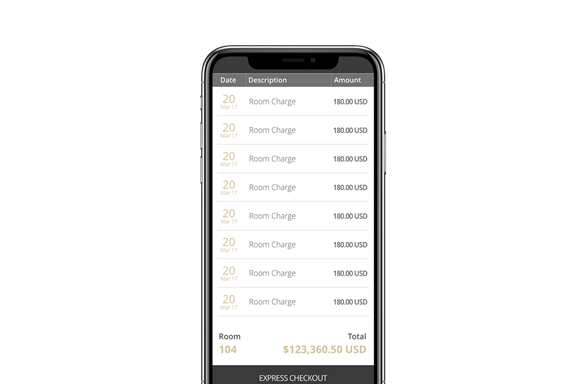 Contactless Express Check-in/out
Allow guests which made a booking on either OTA or hotel website to request a pre-check-in. The guests can upload a passport photo and all required information needed for check-in such as an arrival card (TM6). For check-out they can use the mobile app to review their folio and perform an express check-out. Once the hotel checks the guests in they can go to a special line to pick-up the key. If mobile key is also available the guest can go directly to the room.
Contactless Delivery with E Signature
The e-signature is one of the most efficient tools of a contact-less process, as well as being on of the biggest time savers. The E-signature is supported by providing a form within an electronic document signature (a simple image, a signature drawn on a mobile device or another electronic data, which represents a signature).
Digital Compendium
Use the OKKAMI or your own branded Digital Compendium to stand out from your competitors and provide your guests with a collection of concise but detailed information. Save on printing costs with an interactive, digital, in-room compendium. This reflects the quality and attention to detail provided by your hotel or resort.
Online Reservation Link
Integrate with your reservation links via the online booking platforms. You can accept bookings 24/7 so your customers don't have to wait until the next day to make a reservation or turn to one of your competitors. They have the convenience to book when it's right for them, and you will always be available to collect bookings.
Welcome and Checkout Emails
The welcome email sets the standard of your brand from the very start and portrays your presence to the subscriber or guest. Given that these emails are sent after purchase or upon subscribing to a company's newsletter, many of these messages are read which, means that the impression they give the reader is what they will hold over time. The same holds true with check-out as the brand needs to encourage a good review and rating.
Guest Request Manager
View fulfillment requests, managing orders and guest service requests all in the one place. Leave no guest request unattended. Access all requests on the easy-to-use dashboard. Tasks are shown in real time. Your team knows instantly what is complete and who has been assigned to each task. Our dashboard will ensure your guests' needs are efficiently and effectively met.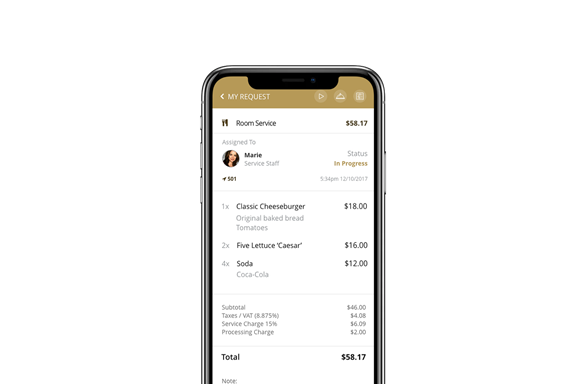 Shared OKKAMI Guest Profile
If you select to have all of your properties use the same profile database, if a guest has stayed at one of your hotels, their contact details can be used in any of your other linked hotels. So, when they call to book, the system recognizes them by their e-mail, name or phone number, and auto fills the rest of the information. This package can also be branded under your groups brand.
App Design Services - Essentials
Custom design for native iOS or Android apps follows comprehensive design guidelines, while hybrid apps can be designed to work for any experience.
OKKAMI provides solutions customized to meet your needs
Understanding your requirements and objectives is important to us. We listen and work together to create a truly unique and unforgettable experience.