Vietnam
Hospitality Promotion
OKKAMI is providing Guest Engagement Software to Vietnam to help the hospitality industry recover.
OKKAMI is providing select services at NO COST for hotels in Thailand from Feb 2021 – Feb 2022.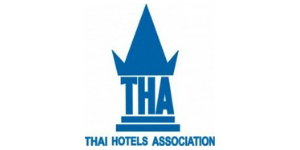 TAT OKKAMI PROMOTION
SIGNUP NOW NO COST UNTIL FEB 2022
Promotion is available until Feb 2022, NO COST offer of key services including:
 Hosted app-less QR Code Scanning for digital menu.
 Listing in the OKKAMI app for the first 450 SHA approved Hotels.
 Hotels receive OKKAMI app direct chat capability with built in translation engine.
 SHA Verified Hotel Listing and direct contact details.
 Direct hotel booking link.
 Paid upgrade path to full services like full eMenu ordering, payment gateway integration, Unified chat, Staff ticketing system, Starter package, Essentials package, Essentials+ package and Pro package.
SELF SERVICE SIGNUP
CANCEL ANYTIME
Contactless eMenu via QR Code Scan
OKKAMI will provide SHA approved locations with digital eMenu QR code service. Supported menus include room service, ASQ, LSQ & LG daily ordering menus, restaurant menus and pre-paid room offers. You will be able to easily update your menus in real time.
 Real time menu management
 Supports multiple languages
 Works with and without OKKAMI app
 Time based ordering restrictions & item activation scheduling
Live Chat on OKKAMI App
Chat with customers browsing your digital menus within the OKKAMI app. Upgrade to our fully integrated Live Chat console with support for Line, Messenger, WhatsApp and Web Chat.
 Receive alerts and message escalations
 5 dashboard accounts
 1,000 unique conversations per month
 Automated message with digital eMenu links
 Real-time translation support
Direct Hotel Booking Link.
Your property will also be listed in the OKKAMI App with a direct booking link to your desired booking engine.
 Included in the OKKAMI App
 Direct booking link for your property
 Hotel location provided